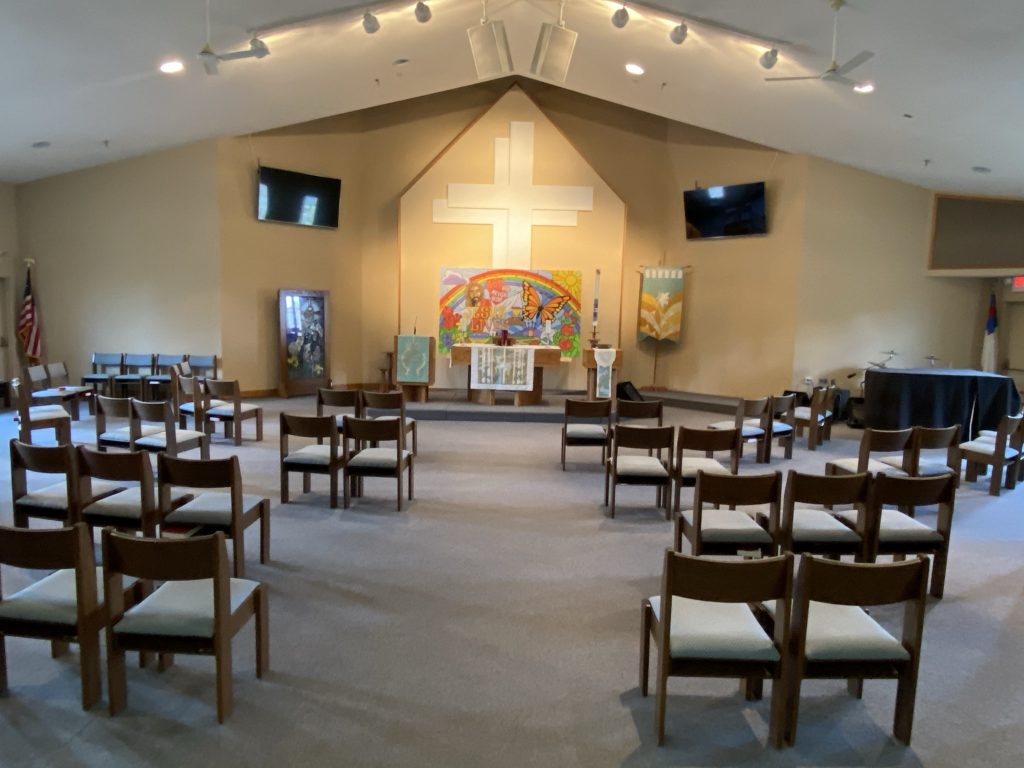 Joy is now "mask-optional" for those who are fully vaccinated

In following the recommendations of the county health department (that those who are fully vaccinated no longer need to wear mask in public) we are moving to "masks optional" for those who are gathering for worship.

For those who not vaccinated yet, masks are still recommended for your safety. If you need help finding where and how to get vaccinated the office staff would be glad to assist.
For those still not comfortable with in-person worship, we will continue to live stream and post a recording of our worship. If you are not feeling well or have been exposed to covid, we encourage to you worship with us online.
We will still keep the chairs spread out for some physical distancing and will not be passing the offering plate or sign-in list for at least a few more weeks. We will continue to use the individually wrapped communion kits. And of course if the conditions change we may have to reinstate safety protocols.

As you come: Try the new automatic door openers (it helps us minimize hand contact on the door pulls) also please use the motion-activated hand sanitizers as you come and go

Our Nursery is available for parents and children and is professionally staffed
from 9:15-10:30. Infants and mothers needing a quiet place for feedings may use
the fireside room (across from the nursery) during worship.
We will be streaming our Sunday worship at 9:30am so those who are not comfortable meeting in person can still participate, but we will not be pre-recording worship like we have the last year. If you have questions or concerns please contact the church office.
To keep informed and join us for online worship, check out our facebook page or subscribe to our weekly e-newsletter by emailing office@joy-church.org At anytime you can view worship services and other videos on our YouTube Channel