Sunday Morning Service – March 19, 2023
Join us for worship
Join us for worship at 9:30 am every Sunday in-person and on Facebook Live. Catch us later in the week on YouTube.
All of our worship and other videos…
---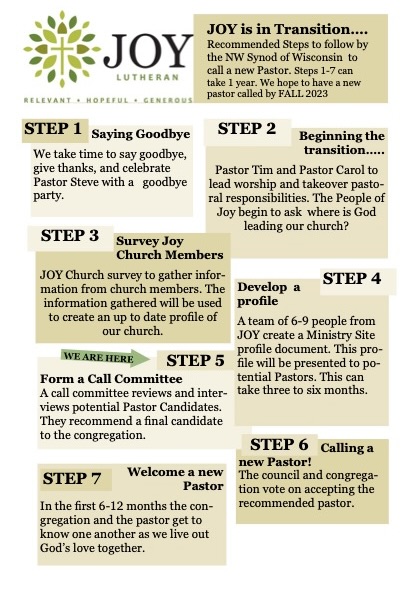 Keep up-to-date with where Joy is in our search for a new pastor. Check out the Transition Page for all the latest news, information, and documents. If you have any questions, contact Hope Olson, Pastor Tim, Pastor Carol, or any Transition Team or Council member.
---
Ash Wednesday service – March 1, 2023